About Us

Sales:

Closed

|




Call us at: 469-907-2205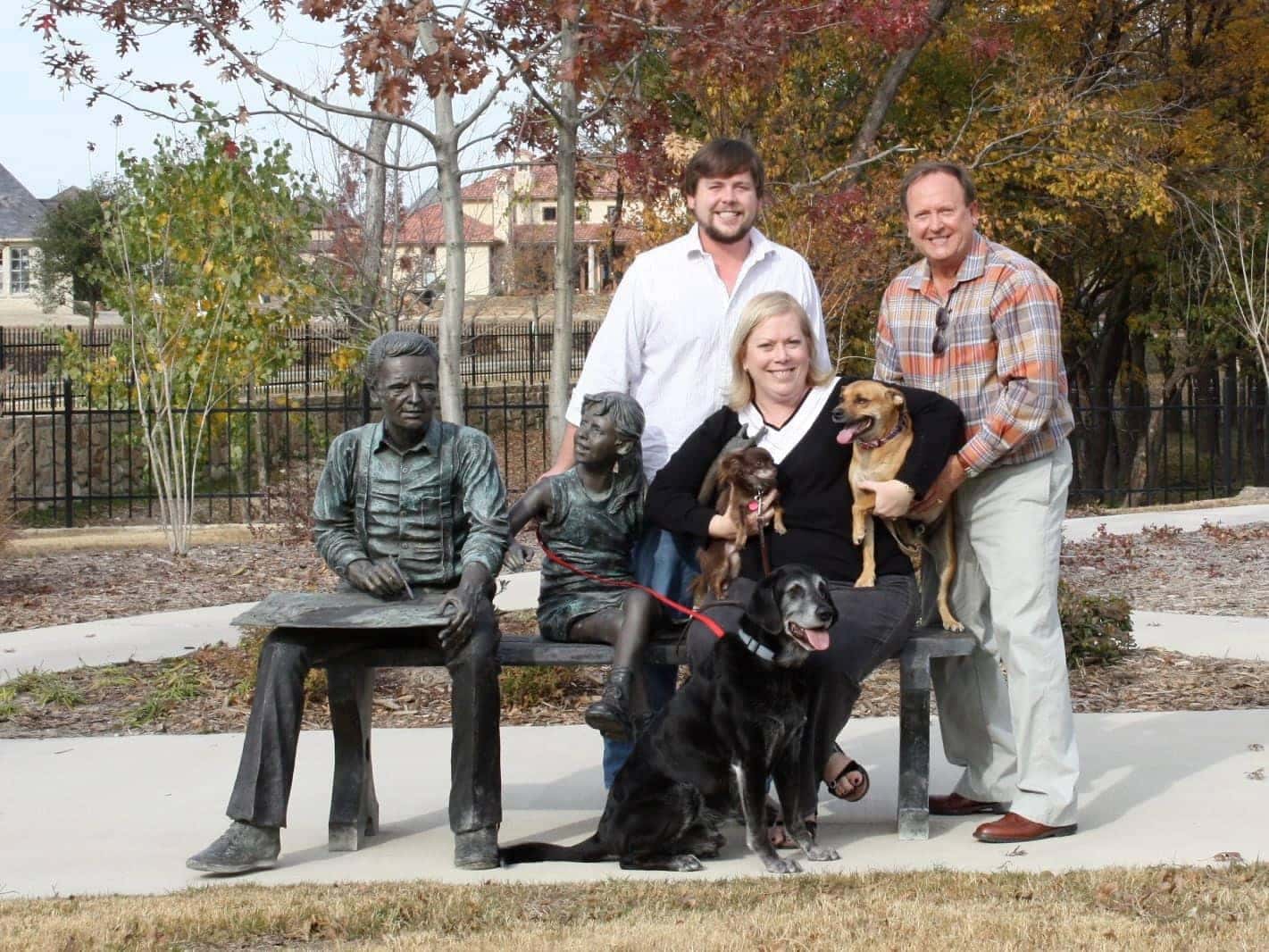 Our History
Bob and Barbara Tomes began selling Ford vehicles in McKinney, Texas, on January 17, 1983. Their doors opened on a lot of about four acres with only 16 employees and about two dozen vehicles. As McKinney grew, so did the demand for Ford cars and trucks. In 1988 Bob and Barbara moved their dealership to its current six-acre site.
Bob Tomes Ford and Brandon Tomes Subaru now span 16 acres and feature new Ford, Lincoln and Subaru departments. We also feature a Pre-Owned Vehicle Department, Service and Parts Departments, Express Service Center, an expanded Rental Center and a Collision Repair Center.
Our Involvement
The success of the Tomes dealership can be directly linked to Bob, Barbara and Brandon Tomes' huge presence in the McKinney community.
Barbara Tomes
Barbara volunteers with the McKinney Community Concert Association. She served five years as a board of director for the Boys and Girls Club of Collin County and has served as the president of the Heard Craig Center. She has volunteered for the American Red Cross and served on the task force for the City of McKinney's 150th Birthday. She has also been involved with various McKinney Chamber events and has been active in the parent groups at Brandon's schools. Barbara also volunteers through the Boy Scouts and the First United Methodist Church.
Bob Tomes
Bob is no stranger to community involvement. In addition to serving on several committees for Ford, he is a member and former president of the McKinney Rotary Club. He has been a member and former chair of the board of directors for the McKinney Chamber and he served on the boards for the Heard Museum and Greater McKinney United Way. He was a five-year member of the Board of Directors for the McKinney Economic Development Corporation and also serves the Boy Scouts and First United Methodist Church.
Brandon Tomes
Brandon was born and raised in McKinney. He attended McKinney High School and was active in Boy Scouts of America and school government. He spent his summers working various jobs at the family dealership. Following graduation, Brandon attended Southern Methodist University (SMU) where he received his BBA in Business Management. He then joined the family dealership full time in 2007 and has been an integral part of its operation ever since. Brandon attended the NADA Dealer Candidate Academy in 2008-2009 and is now the General Manager and namesake for the Subaru operation in McKinney.
The Tomes family has donated to countless community projects like the McKinney Rotary Club's Academic Excellence Program and the Texas Chamber Music Ensemble program. McKinney students line up at the dealership for the various incentives the Tomes family provides each grading period for students with excellent marks.
"We recognize how fortunate we are and it is positive to be in a position to be able to give back to the community," Bob said. "It feels good to be in a position to make a difference and make improvements based on our participation."
"McKinney means a lot to us. This is our home."
Our highly trained sales staff has earned a credible reputation with their years of service and commitment. Our goal is to make sure that each of our customers receive the quality service that we have built our name on. We offer an extensive inventory available at competitive prices. However, our support does not end after the sale has taken place. We take pride in keeping cars in the same condition in which they rolled off our showroom floor. Don't take our word for it; we let our sales, service and parts departments speak for themselves.
Are You Curious About Brandon Tomes Subaru? Here's more About the Experience We Offer our McKinney, Dallas, Fort Worth, Sherman and Allen, TX, Drivers
Here at Brandon Tomes Subaru, we're committed to providing our McKinney, Dallas, Fort Worth, Sherman, Frisco, and Allen, TX, drivers with the ultimate dealership experience. From a comprehensive selection of new Subaru models and budget-friendly used cars to car loans and Subaru leases and friendly service, there's a variety of reasons why our customers continue to return to our conveniently located showroom.
Whether you're in the market for a new or pre-owned vehicle, or you simply need the assistance of our car service and maintenance team for the one you already enjoy driving, our team will provide you with high-quality customer service that you deserve.
From the moment you walk into our showroom to the moment you walk out the doors, the Brandon Tomes Subaru team will provide you with the continued service you need to enjoy every mile. Are you interested in learning more about our offerings or rich-history? Consider joining us at 1100 S Central Expy McKinney, TX, where we're a just a quick drive away from Dallas, Fort Worth, Sherman and Allen, TX. We truly look forward to assisting you today and in the future with all of your automotive needs!
Mon - Fri

8:30 AM - 9:00 PM




Sat

8:30 AM - 8:00 PM




Sun

Closed
Mon - Fri

7:00 AM - 6:00 PM




Sat

7:00 AM - 3:00 PM




Sun

Closed
Mon - Fri

7:00 AM - 6:00 PM




Sat

7:00 AM - 1:00 PM




Sun

Closed