Pros and Cons of Buying a Used Car
Buying a new car is one of the most expensive and stressful decisions a person can make. Unfortunately, cars don't last forever, so this dilemma comes up quite a few times over the course of a person's life.
Many people are drawn to used vehicles because of how much new cars depreciate in value once they leave the lot. But there are risks involved with buying a used car when you don't know its history.
In this article, we'll examine the pros and cons of purchasing used vehicles.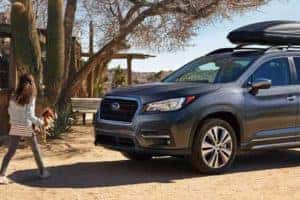 Pros of Buying Used Vehicles
If you're on a budget, there are many benefits to shopping at used car dealerships. Here's why you should consider a used vehicle.
Lower Cost
When you buy a used car, on average you can save about 30 percent of what you'd spend buying a new car. You can also get a nicer model of car that you may not be able to afford to buy new.
In addition, many dealerships offer certified pre-owned vehicles that have verified car histories and feature strong warranties.
Smaller Loan
Naturally, a lower-priced car requires a smaller loan. On average, used cars have smaller loan amounts than new cars. That means you'll be able to pay your used car off faster if you need a loan.
Depreciation
New cars experience significant depreciation within the first three years after purchase. When you buy a used car, the original owner of the car absorbs the majority of the cost of depreciation.
Cons of Buying Used Vehicles
The best used cars for sale have low mileage, are less than five years old, and still have some time left on their original warranty. That being said, there are a few risks you take when purchasing a used car.
Limited Choices
Obviously, you won't have as many makes and models of vehicles to choose from if you buy used ones. You may not get the exact car you want, the color, or the features.
Less Reliable
A used car may not be as reliable as a new one. It may require repairs right away. When you buy from a private owner, you don't have any guarantees about the vehicle's condition.
Worst case scenario, you get stuck with a lemon and can't afford to buy something else. Then you're stuck with something you can't sell and no wheels to get you to work.
No Warranty
The likelihood of getting a car that is still under warranty is much lower when you buy a used vehicle. When a car has no warranty, you don't have protection against mechanical and electrical issues.
A dealership may be able to offer warranties on used vehicles, so that's a safer bet. Certified pre-owned vehicles may also have some time left on their warranties. It's always good to extend a warranty if you can.
Find Used Cars Near Me
The pros of buying used vehicles include lower costs, smaller loans, and less depreciation. Buying a used vehicle includes fewer choices, less reliability, and a lack of warranty.
Buying a new car means you have far more choices on the make and model, greater financing options, and you get a vehicle with the latest technology.
If you're looking for a high-quality used, or certified pre-owned vehicle, contact Brandon Tomes Subaru of Mckinney today.